Relying on extensive on-the-ground fact-finding, Americas Watch not only addressed perceived abuses by government forces but also applied international humanitarian law to investigate and expose war crimes by rebel groups. Why do you want to work at Human Rights Watch?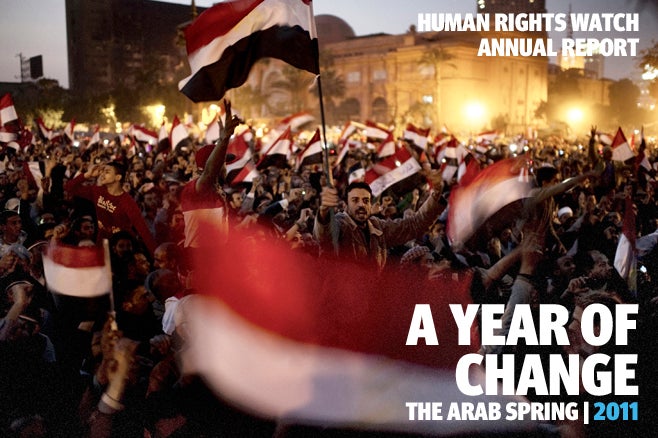 Auckland Refugee Council Inc. Refugee Research Symposium Commission calls for an increase in Kiribati residency quota Kiwis with concerns about immigration detention centres should contact Australian HRC New Zealand 12th best country for older person wellbeing Torture Prevention Ambassadors report on promising projects HRC urges action over growing gender pay gap Community News: Challenges and achievements since Beijing Dr Jackie Blue: International Day of Persons with Disabilities A Wrap-up Paul Gibson: The human rights debate Violence against women and children a major problem for NZ Housing project includes houses catering for disabled My name is Lemlem Meketaw Azanaw Community News: Race relations a talk worth having Race Relations Day: Urgent request - Prams for new refugees!
Clark and Trudeau great role models in pushing equality We have failed our disabled children: Susan Devoy David Rutherford: Website a huge step in stopping bullying Community News: Do you want to share your experience? Assisted dying in NZ given 'orange light' by human rights watchdog Paul Gibson: The Paralympics and visibility Emma Watson calls for equality during UN speech Microagressions are real, and they're more harmful than you might think The Human Rights Commission responds to Julia Sloane's allegations against Race Relations Commissioner Commission releases guidelines for prioritisation of vulnerable insurance customers Rugby: Former rugby boss David Rutherford says game needs more women in positions of power Accession to UN convention significant development for disabled New Zealanders UN urges our Government to protect the rights of intersex children UN recommendations on the rights of New Zealand children with disabilities welcomed Human Rights Commission pays tribute to Helen Kelly: NZ Rugby can learn a lot from heartland rugby unions Women, people of all ethnicities urged to stand for local sports committees Community News: New Zealand's chance to get a disaster recovery right Historic step forward for gender equality with implementation of Pay Equity Recommendations Businesses and workplaces encouraged to adopt policies that address family violence New Zealand children must be safe at school: Call for applications - Senior Indigenous Fellow Further adjustments to Education Amendment Bill needed for students with disabilities Commission welcomes historic conviction quashing announcement Commission asks Kiwis to demand independent inquiry into the abuse of New Zealanders in state care E Kore Ano: Ninety Kiwi artists create walkable art trail to raise money for asylum seekers Independent report highlights urgent need for action on seclusion and restraint practices Focus on what journalists write not their ethnicity Community News: Human rights Human rights What are human rights?
What can you complain about? Human rights What are human rights? It was a nice working with Human Rights watch. In Human Rights Watch, I enjoyed working in team work, this teamwork enabled me to to realize how important to work as a team and more so be an active team player. Human Rights Watch is an amazing environment. I feel like I'm helping make a change and that my work is valued. As an intern, I have to pivot from task to task and project to project which makes work exciting and meaningful.
I also get to work in the Empire State Building which is a once in a lifetime experience. Dream place to work for those with passion on international human rights mechanism. But one must be ready and understand the challenges that will face since every human rights defender is always perceived as an enemy to the part that is alleged or suspected to violate human rights laws, policies or treaties. Every time you must be very careful to what say, note or defend whether on public or when having one on one conversation cause what you say have great impact to the image or reputation of the organization.
Above all HRW is good organization with great management and great benefits. Most of time you will work independently but your work will always be checked with highly level.
The most enjoyable part of the job. Human Rights Watch is a powerful cause which defines our humanity and spreads hope. It is a culture of such dedicated smart people that are interested in the world around them and beyond.
Human Rights Watch is an excellent place to work at. The people that work there are all wonderful passionate people all with incredible experience and great points of view. Hard work, but worth all of it because I am changes lives.
Must be dedicated and ready to work long tireless hours. May have to work from home. I gather background information on medical and security staff in county and state jails in Louisiana. The hardest part is listening at how these inmates are being denied healthcare with such serious medical illnesses. Great Place to Intern. Good guidance and great work environment to learn. People are communicative and want you to succeed.
The intern program gives you the opportunity to talk about your experience with other interns and work with other HRW interns around the world. Meetings with all departments, Check on your resume, Have the opportunity to attend talks.
Great Human Rights Organization dedicated to serving the rights of all categories of people, classes, cultures, and religions.
Had the opportunity to learn high-level advocacy from the best in the business. Worked on a Refugees Division report to completion.
Productive team fundraising and event planning team. Productive and great time with my co-workers. Go to work, enter my office and use the computer.
Do researches on International Justice. I have great co-workers and they are really helpful. My job is not really hard because i enjoy doing researches that are challenging.
Glassdoor gives you an inside look at what it's like to work at Human Rights Watch, including salaries, reviews, office photos, and more. This is the Human Rights Watch company profile. All content is posted anonymously by employees working at Human Rights Watch/5(66). Working at HRW was a privilege to me as a former human rights activist as it gave me the opportunity to contribute to the work of defending those in need/5(21). Established in , Human Rights Watch is known for its accurate fact-finding, impartial reporting, effective use of media, and targeted advocacy, often in partnership with local human rights groups.